Mar
15
2022
Edward L. Ayers: The Pasts and Futures of Digital History
Digital Humanities Workshop
March 15, 2022
11:00 AM - 1:00 PM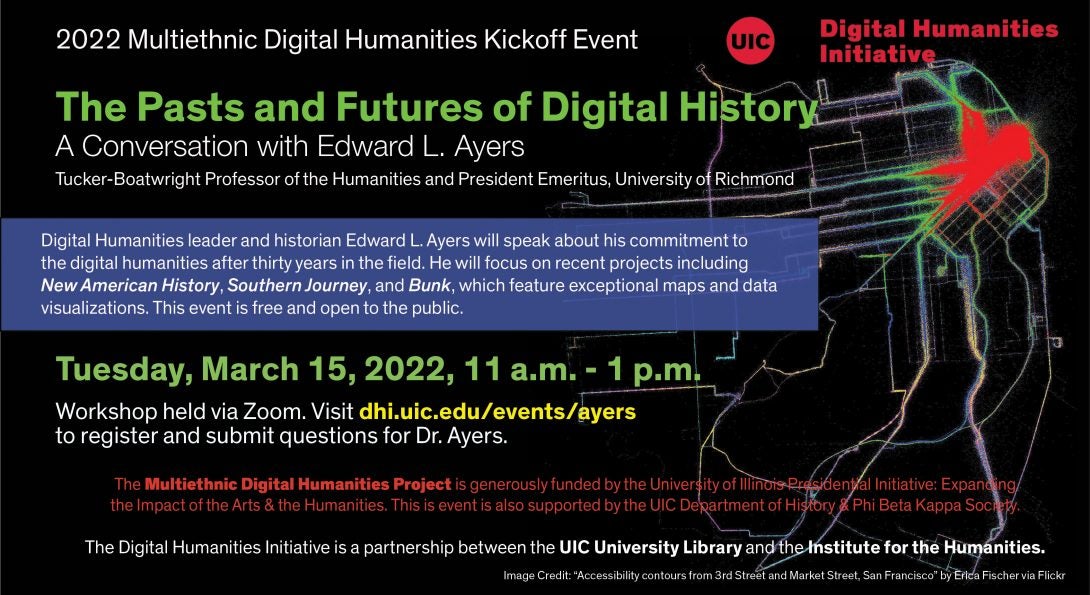 Address
Chicago, IL 60607
YouTube Recording:
Please enjoy Dr. Ayers' inspiring talk on a range of options to engage with the digital humanities on Youtube.
We at the UIC DHI, along with the Institute for the Humanities, the University Library, Department of History, and Phi Beta Kappa Honor Society, are excited to invite you to the 2022 Digital Humanities Initiative Kickoff event!
Digital Humanities leader and Civil War historian Edward L. Ayers will focus on the Multiethnic Digital Humanities, ​​or, the intersection of digital methods and platforms with race, ethnicity, and community across the globe. Make sure to check out his recent work.
On Zoom on Tuesday, March 15 from 11 a.m. - 1 p.m., Ayers will speak about his commitment to the digital humanities and how his projects have developed over thirty years in the field. He will focus on recent projects including New American History, Southern Journey, and Bunk, which feature exceptional maps and data visualizations. Ayers draws on a rich career in higher education, including as a humanities professor and university president at the University of Richmond.
Who should come? Because of the broad appeal of Ayers' work to those interested in the humanities, we welcome students, faculty, and teachers of all kinds. We especially invite people who are unfamiliar with the digital humanities to learn about the field's past and potential for research, teaching, and community scholarship. Registration is required for virtual attendees. Please click the link above to register.
Multiethnic Digital Humanities Project: This event kicks off our year focusing on the Multiethnic Digital Humanities Project. This project explores the ways that digital tools and platforms engage with underrepresented identities, languages, communities, histories, and cultures. The latest phase of the Digital Humanities Initiative (DHI), it provides new opportunities for faculty and students to learn methods, share projects, and receive technical support.
Contact
Alexis Guilbault, Co-Director of the DHI
Date updated
Apr 19, 2022
Speakers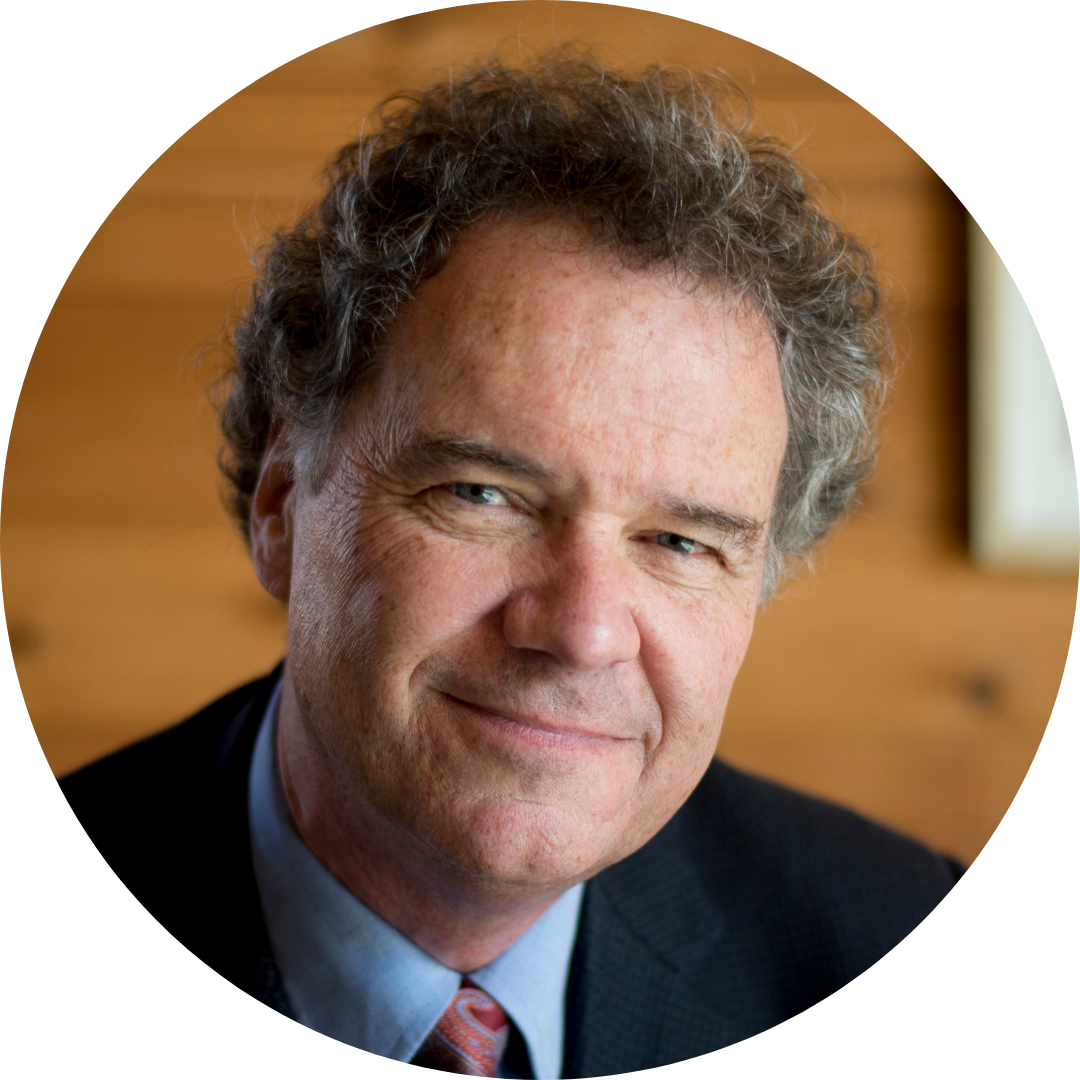 Edward L. Ayers
|
Tucker-Boatwright Professor of the Humanities and President Emeritus
|
The University of Richmond
Edward Ayers has been named National Professor of the Year, received the National Humanities Medal from President Obama at the White House, won the Bancroft, Beveridge, and Lincoln prizes in American history, was a finalist for the National Book Award and the Pulitzer Prize, served as president of the Organization of American Historians, and worked as the founding chair of the board of the American Civil War Museum. He is executive director of New American History, dedicated to sharing innovative work in words, maps, audio, and video with broad audiences and the nation's schools.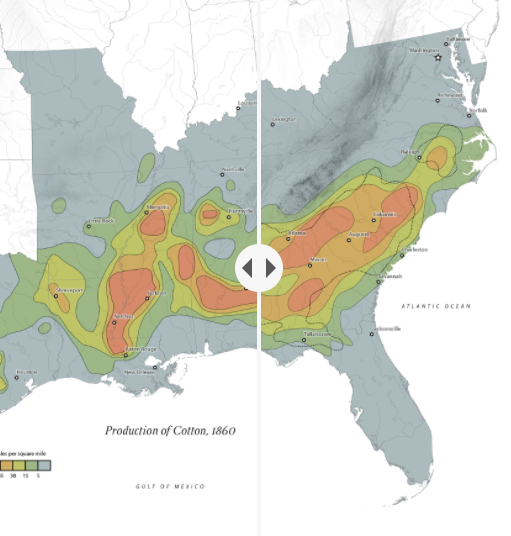 Find images of and links to three of Ayers' Recent Projects: New American History, Southern Journey, and Bunk. Explore the potential of the digital humanities today, and submit any questions you have below!
Do you have questions for Dr. Ayers? Submit them here. Dr. Ayers will answer some of the questions live on Zoom. Feel free to submit as many questions as you like.