The DHI's Fall 2020 Hybrid Virtual Workshop was a Success!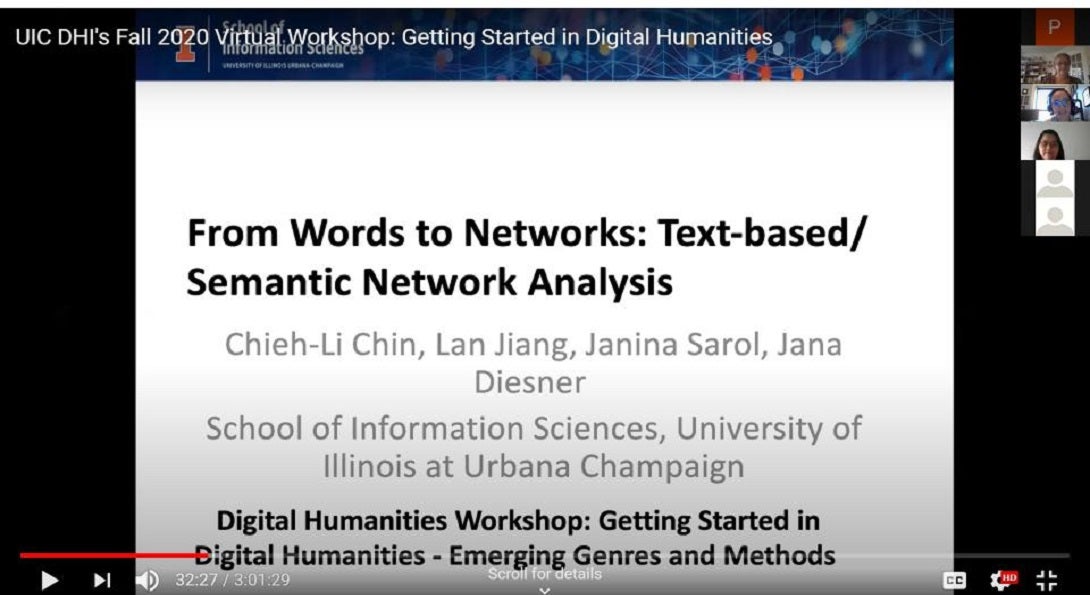 The Digital Humanities Initiative's fall 2020 hybrid virtual workshop "Getting Started in Digital Humanities" took place September 23, 2020, and was a resounding success! The workshop included a lineup of amazing digital humanists from across the country and Canada who created and then presented video tutorials on an array of topics and tools.
Sorry you missed it? The recording of the workshop and accompanying tutorials will be available to view mid-spring, 2021.
Modified on February 01, 2021