The DHI's Spring 2021 Virtual Workshop to be held February 17th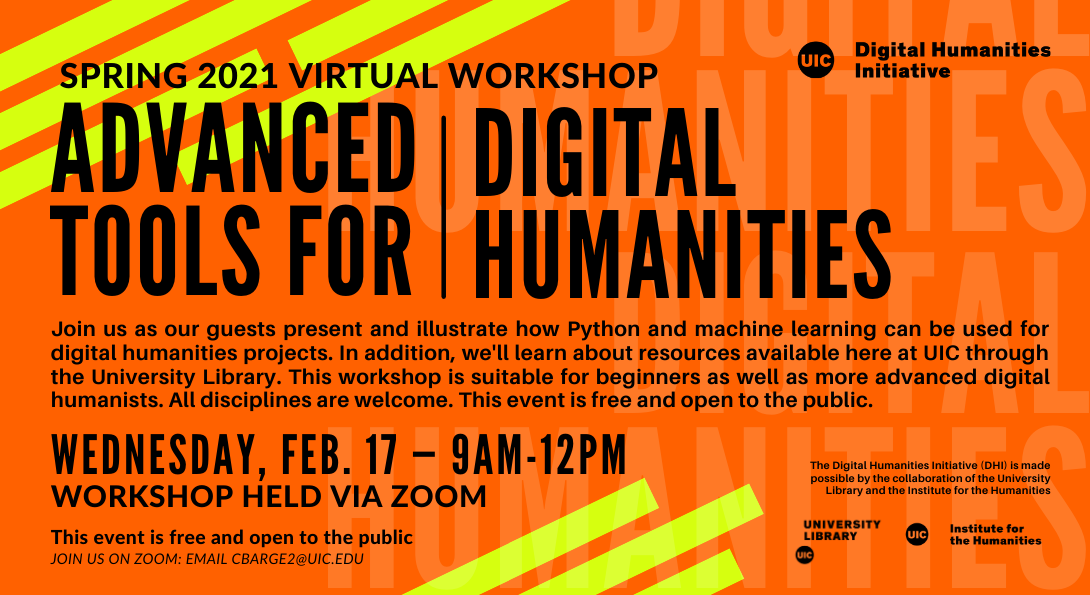 The Digital Humanities Initiative's spring 2021 virtual workshop "Advanced Tools for DH" will take place February 17th from 9:00am to Noon CST. The workshop includes presentations by digital humanists from the Smithsonian Institution Data Science Lab and Brandeis University. 
For more information and to register, visit the event page. 
Modified on February 03, 2021