Research Project
Documenting Sun Village History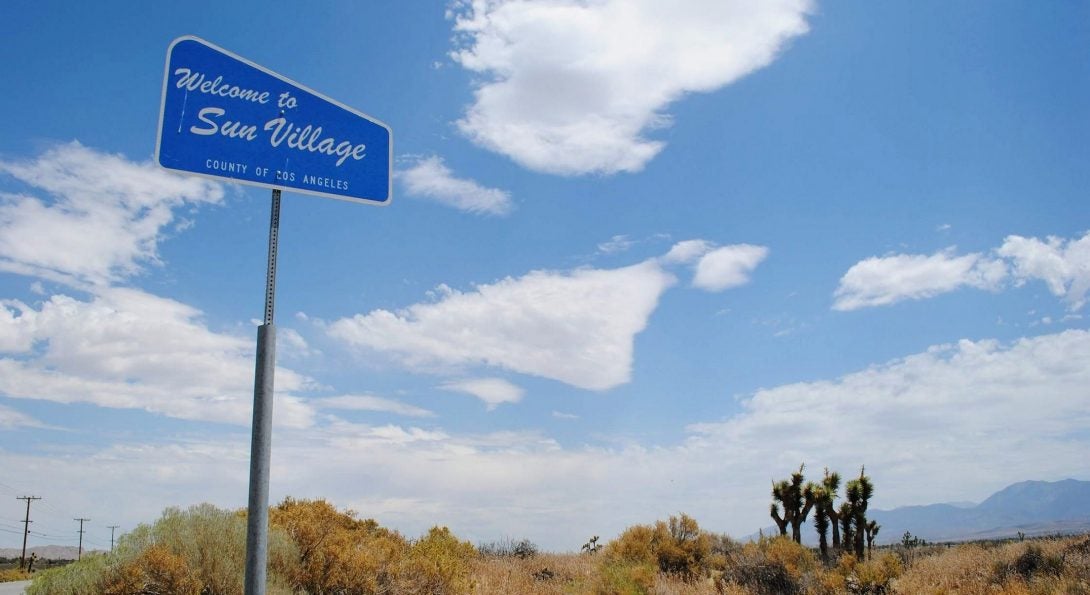 Abstract
Principal Investigator: Rahim Kurwa, Assistant Professor in Criminology, Law, and Justice, UIC
Research Assistant: Jacob Reed, Doctoral Student in Criminology, Law, and Justice, UIC

In partnership with the California African American Museum, this digital exhibit documents African American community building in Los Angeles County's northernmost region – the Antelope Valley. Although this history spans Charles Graves' arrival during the Reconstruction Era to contemporary struggles for housing in the 2000s, the exhibit centers its focus on the town of Sun Village. Established during the mid-century peak of racial residential segregation, Sun Village became a site of community building, civil rights organizing, and placemaking that still endures today. This project uses photos, newspaper records, interview transcripts, NAACP records, and other historical data to document Sun Village's history and connect it to the Antelope Valley's past and present, in the hopes that these historical resources benefit the community.