The DHI's Fall 2021 Workshop on Podcasting Will be Held November 11th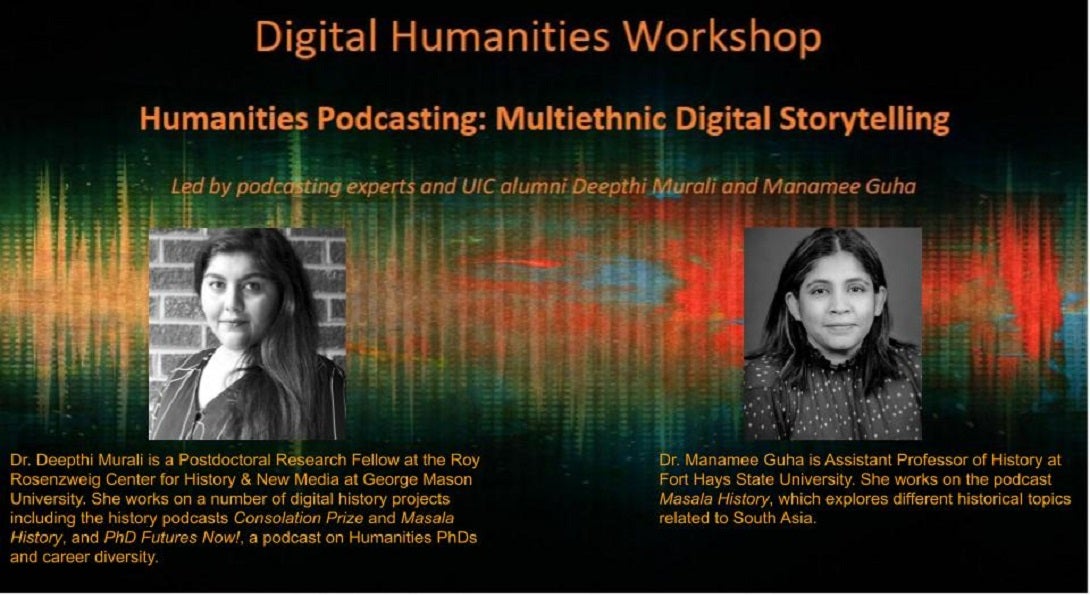 The Digital Humanities Initiative is pleased to announce the fall 2021 workshop. "Humanities Podcasting: Multiethnic Digital Storytelling" will take place November 11th from 10:00am to 5:15pm CST. The workshop will be led by podcasting experts Dr. Deepthi Murali from George Mason University and Dr. Manamee Guha from Fort Hays State University.
Masks are required for this event. The workshop will also be livestreamed via Zoom. Registration is required for both live and virtual attendees. Zoom registration will open the beginning of November. For more information and to register, visit the event page. 
Modified on November 03, 2021