Fall 2020 Virtual Conference Highlights Resources and Visibility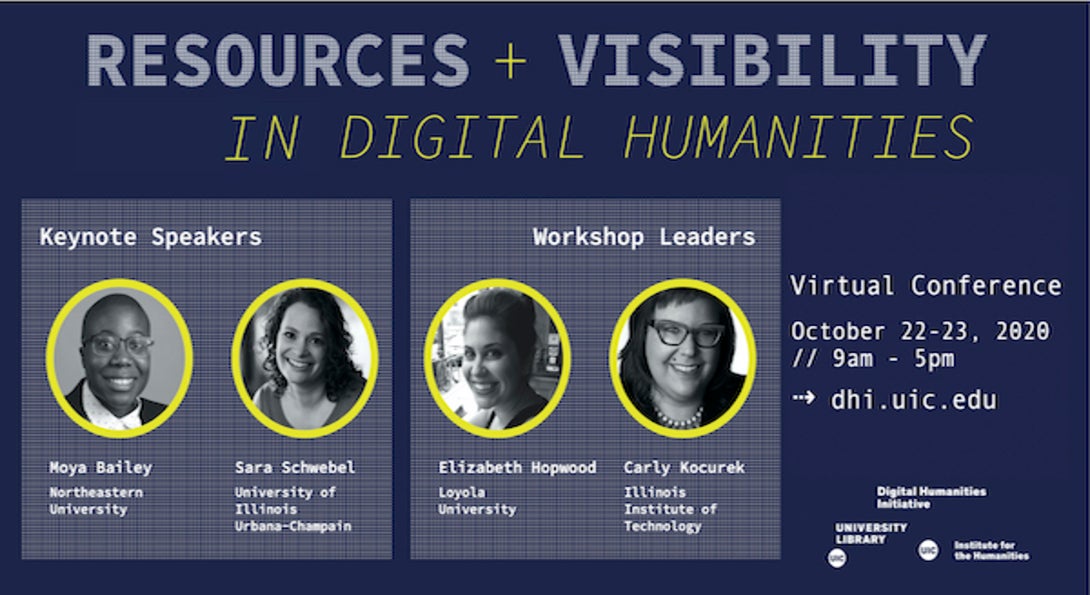 The DHI's first virtual conference, "Resources and Visibility in Digital Humanities," held October 22-23 saw robust attendance despite being rescheduled from this past April. Audience members enjoyed several panels that discussed different areas of digital humanities--such as history, culture, and community engagement--and learned different approaches and tools for utilizing digital humanities in the classroom.
Check back soon for information on our spring workshop and other upcoming DHI events.
Sorry you missed it? The recording of the conference will be available to view fall 2021.
Modified on February 01, 2021